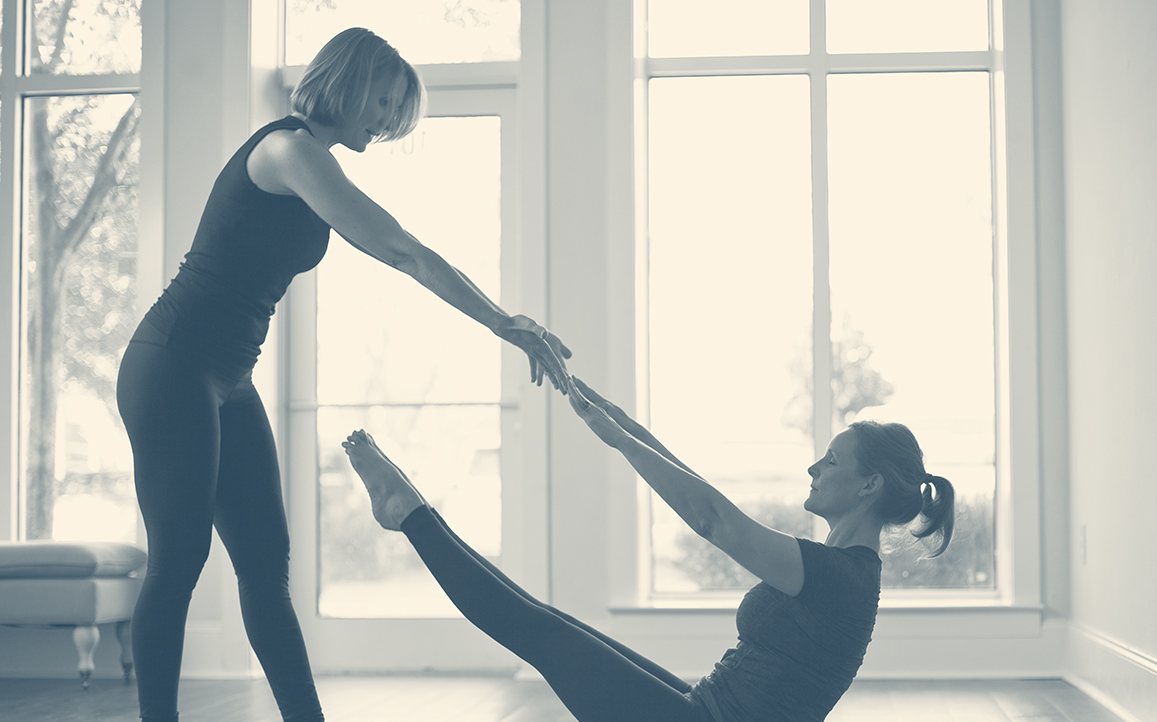 The Tradition is a classical Pilates studio in Mt. Pleasant that specializes in private, one-on-one instruction. The concept was created by classically certified Pilates instructor Jessye Schmalian, who has made it her life's mission to carry on the teachings set forth by Joseph Pilates. Jessye's passion for the classical method permeates every aspect of Tradition Training, and everyone who visits The Tradition benefits from an authentic Pilates experience.
Pilates is an exercise system that combines mat practice, movement training and apparatus instruction. Every practitioner will engage with the exercises differently, but the focus is always on precision of movement; not the repetition of movement. A passion for precision is what draws so many to the classical method. The Tradition endeavors to be a positive and constructive environment for those who share that passion. The studio bases all instruction on the original exercises designed by Joseph Pilates, and one-on-one attention helps students connect with the exercises on a deep level. The Tradition has gone to great lengths to carry out the work of Joseph Pilates, but it is not enough to simply carry on his tradition. To experience the full benefits of Pilates (classical or otherwise), one must dig deeper. The Tradition challenges students to continuously strive for a deeper understanding and a deeper mind/body connection… Because that exploration is the foundation of true core strength.
Charleston's Only Gratz Studio
Apparatus exercises are conducted with authentic Pilates equipment
(manufactured by Gratz). Gratz is the original manufacturer of Pilates equipment, and The Tradition is Charleston's first and only Gratz studio.