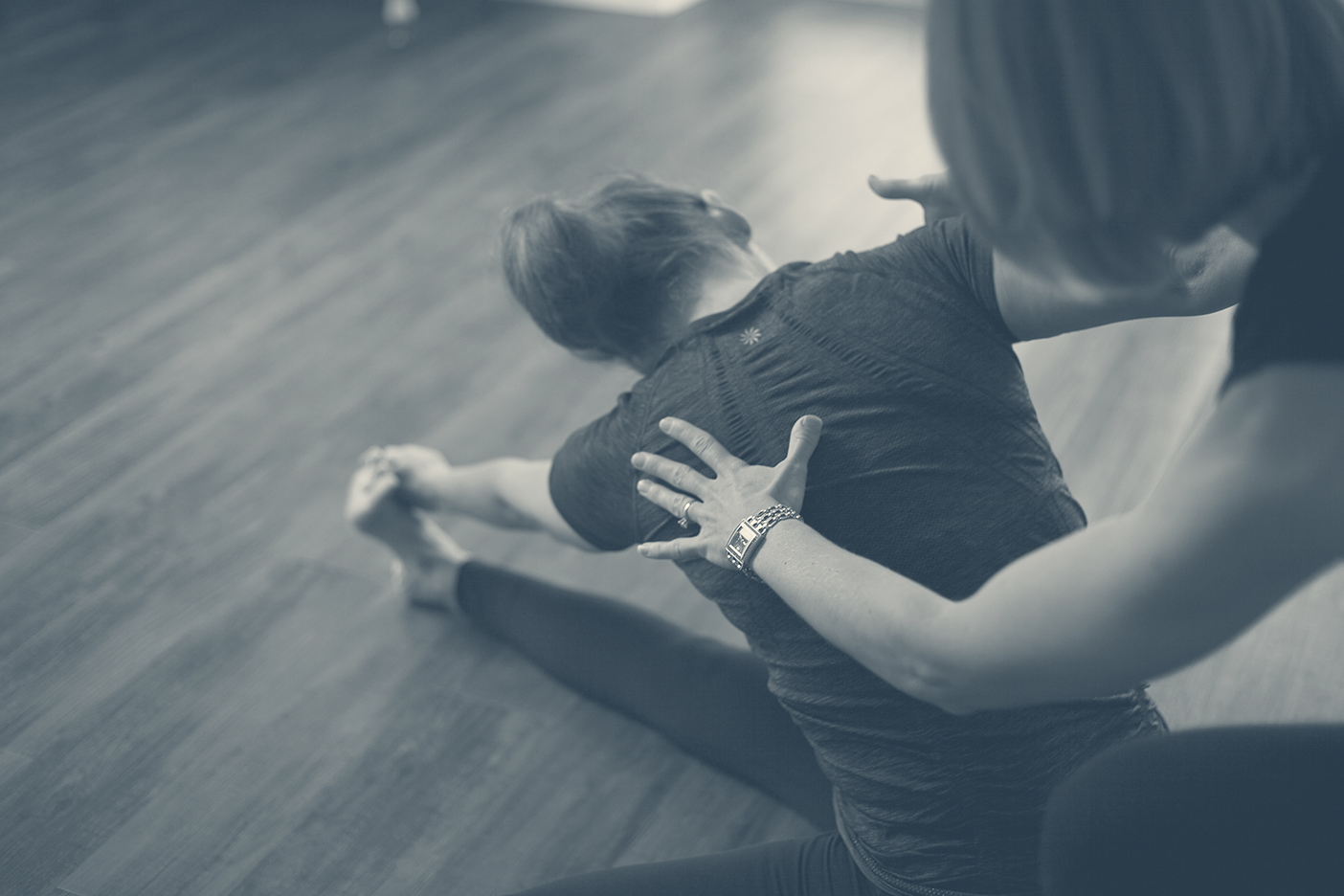 Jessye Schmalian
Studio Owner & Pilates Instructor
Jessye Schmalian studied with First Generation Teacher Romana Kryzanowska and Master Instructor Bob Liekens from whom she received her 700 hour classical Pilates certification, but considers herself to be in a perpetual state of learning. Jessye continues her education with persistent practice, research and formal training, but some of her greatest lessons come from her students. Each interacts with exercise differently, giving Jessye new perspectives on Pilates practice. In 8 years of teaching, she has had the opportunity to work with students who are as diverse as Pilates is adaptable: athletes, stroke patients, pre and post-natal women, individuals suffering from arthritis and individuals with chronic pain.
Brian Eshleman
Pilates Instructor & Acupuncturist
Brian is a Board Certified/State Licensed Acupuncturist and Certified Pilates Instructor. He is also an avid runner and cyclist. Brian began studying Pilates as an undergrad at Ohio University. After graduating with a BS in Sports Science/Exercise Physiology he moved to NYC and continued his Pilates education. He received his Pilates certification from The Pilates Studio and has been teaching Pilates since 2000. Brian has worked with broad spectrum of clients; doing everything from rehabilitation exercises to athletic training. He appreciates how Pilates and acupuncture can work together to promote healing and has experienced the benefits of both personally. Brian enjoys meeting people where they are and working with them to meet health and fitness goals.
Yaël Bizouati
Pilates Instructor
Yaёl fell in love with the Pilates method more than a decade ago and decided to further her passion by becoming a classically Certified Instructor. She studied under Jennifer DeLuca, owner of BodyTonic Pilates Gymnasium in Brooklyn, who herself was trained by Romana Kryzanowska, protegee of Joseph Pilates.
She appreciates how the method involves the whole body and helps correct the body's postural balance, and how by strengthening the core, it enables all limbs to have a freer and safer range of movement.
The mind-body component of the method is also very important to her. A passage she particularly likes in "Return to Life, Through Contrology" is:
"Ideally, our muscles should obey our will. Reasonably, our will should not be dominated by the reflex actions of our muscles. When our brain cells are developed, the mind too is developed. Teachers start with sense organs. Contrology begins with mind control over muscles."
She loves sharing her passion for pilates and help clients attain their wellness goals. Yaёl holds a master's degree in Journalism and a master's degree in Russian Studies.